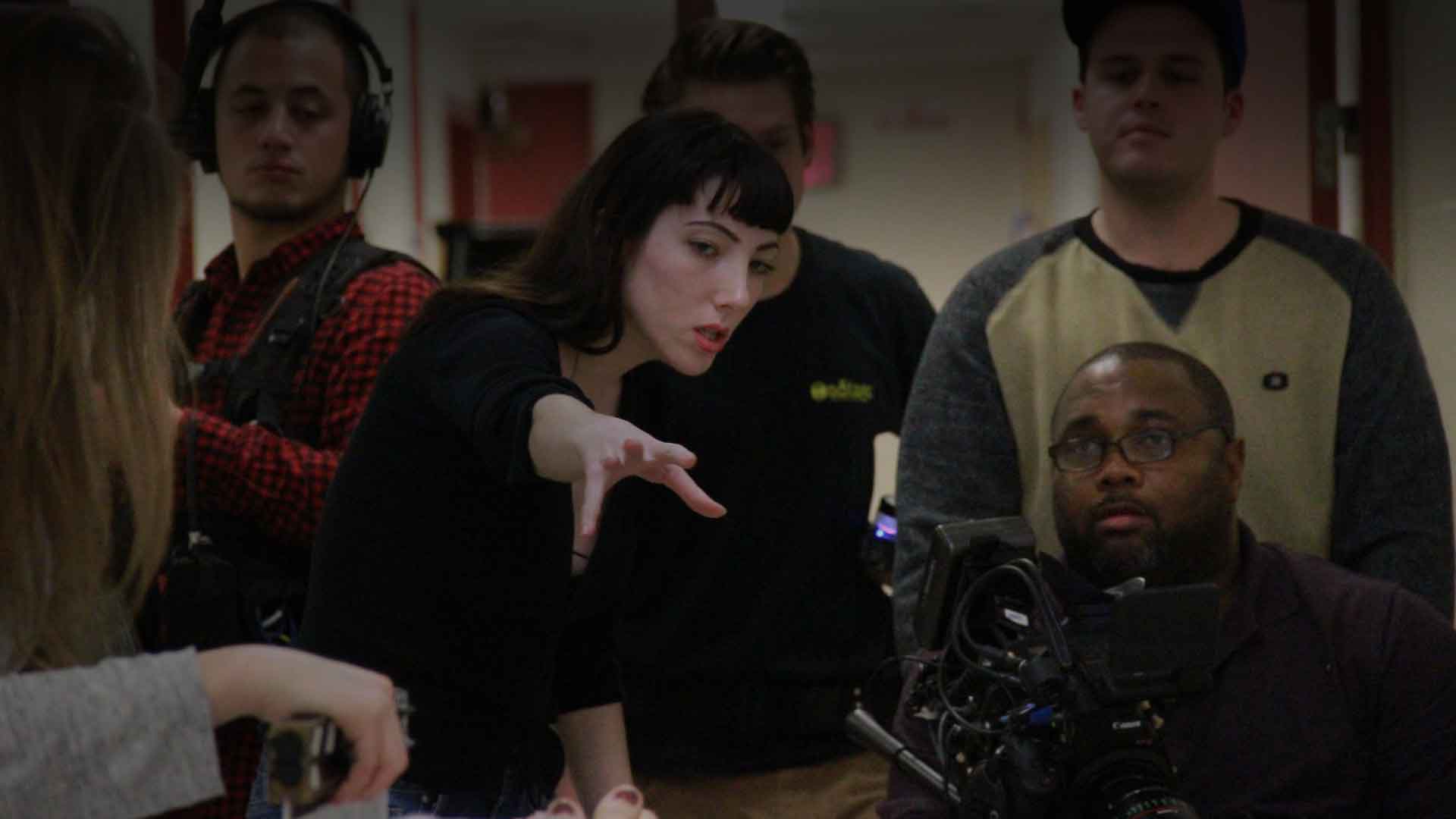 FIND YOUR VOICE
TELL YOUR STORY
Affordable 2-year MFA Program
Our next Virtual Open House Event will be hosted on Zoom Tues, Dec. 13th at 5pm EST - please RSVP via:

cityfilm@ccny.cuny.edu

.
REQUIREMENTS FOR APPLICATION
The MFA program admits 25 students every Fall.
Pre-Requisites:
Admission is highly competitive and portfolio-based.
Applicants must have a BA or BFA degree with a minimum 3.0 (B) GPA in their major.
Undergraduate training in film & video or equivalent work/industry experience in film production. (Undergraduate training should include courses in the following subjects: film history and aesthetics; screenwriting; digital motion picture production, digital editing, directing for fiction and/or documentary.)
Our program does not accept transfer credits for courses taken at other colleges, universities or institutions, nor do we admit on a non-matriculated, exchange, CUNY-BA or audit basis.
For applicants who do not have a film/video undergraduate degree (or comparable film/video experience) we recommend taking foundation courses prior to application. Such workshops are offered through colleges and media arts organizations around the country, and will count as pre-requisite "experience". In NYC, the following media arts organizations offer such courses: DCTV, NYU – SUMMER INTENSIVES, BRIC, TWN.
Requirements:
The application requires submission of the following:
CUNY Application for The Humanities & Arts (includes a personal statement – 1 page)
Film Program Supplemental Application (includes 2 additional statements – 1 page each)
Online Video Portfolio (direct link to entire website, or up to 4 URLs to video samples) – no dvds.
2 letters of recommendation – must be from Academia (unless separated from school for over 10 years)
For international students: TOEFL (recommended score of 575 written; 90-91 IBT) or IELTS (recommended score of 6.5).
Official transcripts (and translations, if applicable for international students) from all previous schools.

Please send to:
The City College of New York
Office of Graduate Admissions
Administration Building
Room A-101
Attn: Jasmin/ Pauline

Optional written sample/script (.pdf upload)
Resume (.pdf upload)
Unofficial transcripts (.pdf upload) – for reveiew only.
Questions? Please contact:
April Gatling-Joffee
Assistant Director of MFA Film Program
The City College of New York
Department of Media & Communication Arts
160 Convent Avenue (@ 138th Street)
Shepard Hall – Room 286
New York, NY 10031
v. 212-650-7235
f. 212-650-5734
email: info@city-film.org