Open House Event – Meet Our Faculty & Alumni – Wed, Dec 9th!
November 2, 2015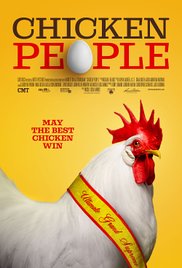 Sarah Booth (MFA Alum) is editor on a feature Doc "Chicken People" opening in theaters this weekend!
September 21, 2016
We are really happy to announce that Lilly's Secret will be screened as official selection (20th Urbanworld Film Festival) at the majestic AMC Empire 25 in Times Square, Manhattan.
In details:
WHAT. Lilly's Secret is a short film by Emanuele Michetti, produced by API Studios (producers Emanuele Michetti Deukyun Hwang executive producer Dana Riveccio) starring Deukyun Hwang Leeway Lan Lisa Sperry
Tagline: Seeking a missing connection. Dealing with your actions.
Synopsis: Lilly lives a seemingly happy life, but she feels empty and out of place. In the middle of a crisis, she ends up having an affair, seeking a missing connection.
She now has to make a choice that will change her life forever.
WHY: Official selection at Urbanworld Film Festival
WHERE. AMC Empire 25 Theater 9 located at 234 West 42nd Street (and 8th Avenue).
WHEN. Saturday September 24, 2016 12:00 PM
HOW. More information + tickets urbanworld.org/2016/lillys-secret
Please order the tickets before it gets sold out.
Urbanworld Film Festival is an amazing festival that focuses on social issues, I hope to see you all there!
Further information
emanuelemichetti.com
apistudiosnyc.com
urbanworld.org
Read the full Article: http://newyork.carpediem.cd/events/952204-world-premiere-of-lillys-secret-at-the-amc-empire-25-urbanworld-film-festival-at-amc-empire-25/